BudgetSheet v2.4.1 - Account Linking Updates
Due to Plaid's new open banking partnership, BudgetSheet now supports a bunch more banks a lot more reliably!
If you have had trouble in the past linking BudgetSheet with Capital One, Chase, Wells Fargo, or other large banks, this will be very good and very welcome news for you. Try linking your bank again if you have had issues in the past. It will probably work this time!
Easy Quick Balance Updates
In addition to enhancing the quality of banking integrations, the latest BudgetSheet update also comes with an easy way to quickly refresh all your account balances directly from the 'Manage Accounts' screen by clicking on the 'Update' button.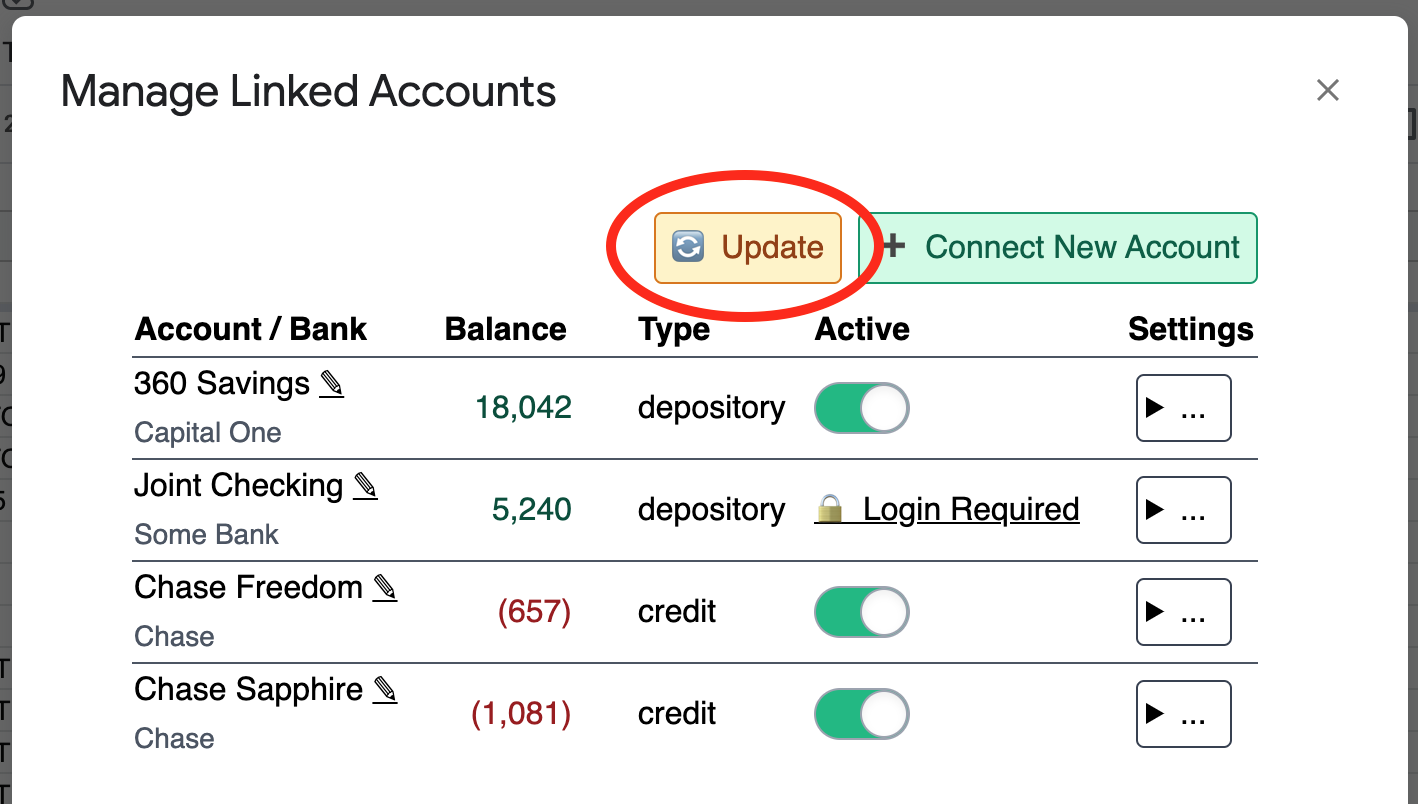 All of the account balances are also right-aligned and appropriately color-coded so they are easier to scan quickly. If you have any accounts with a 'loan' type, those balances are also now correctly reporting as negative.
Happy Budgeting!