BudgetSheet 2.8.0 - New Sidebar App
BudgetSheet has a new sidebar app! The sidebar is currently in a feature preview through the end of the year with the goal of launching it Jan. 1, 2023. You can open the new sidebar from the BudgetSheet menu: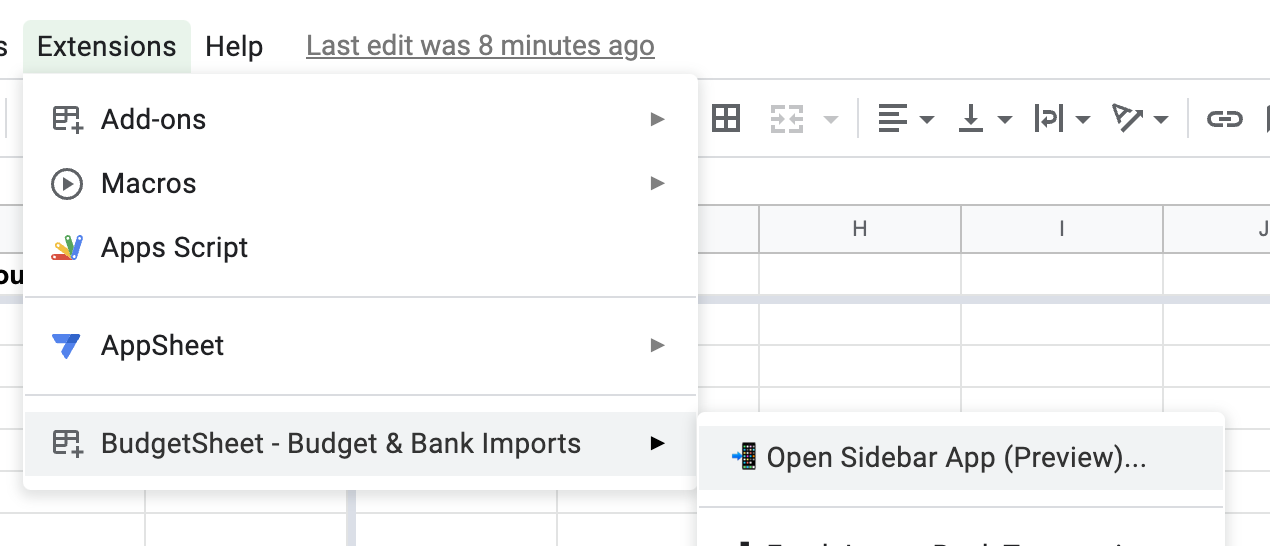 The Full Sidebar
The full sidebar has all the same menu items and functionality as the Extensions menu and looks like this once opened: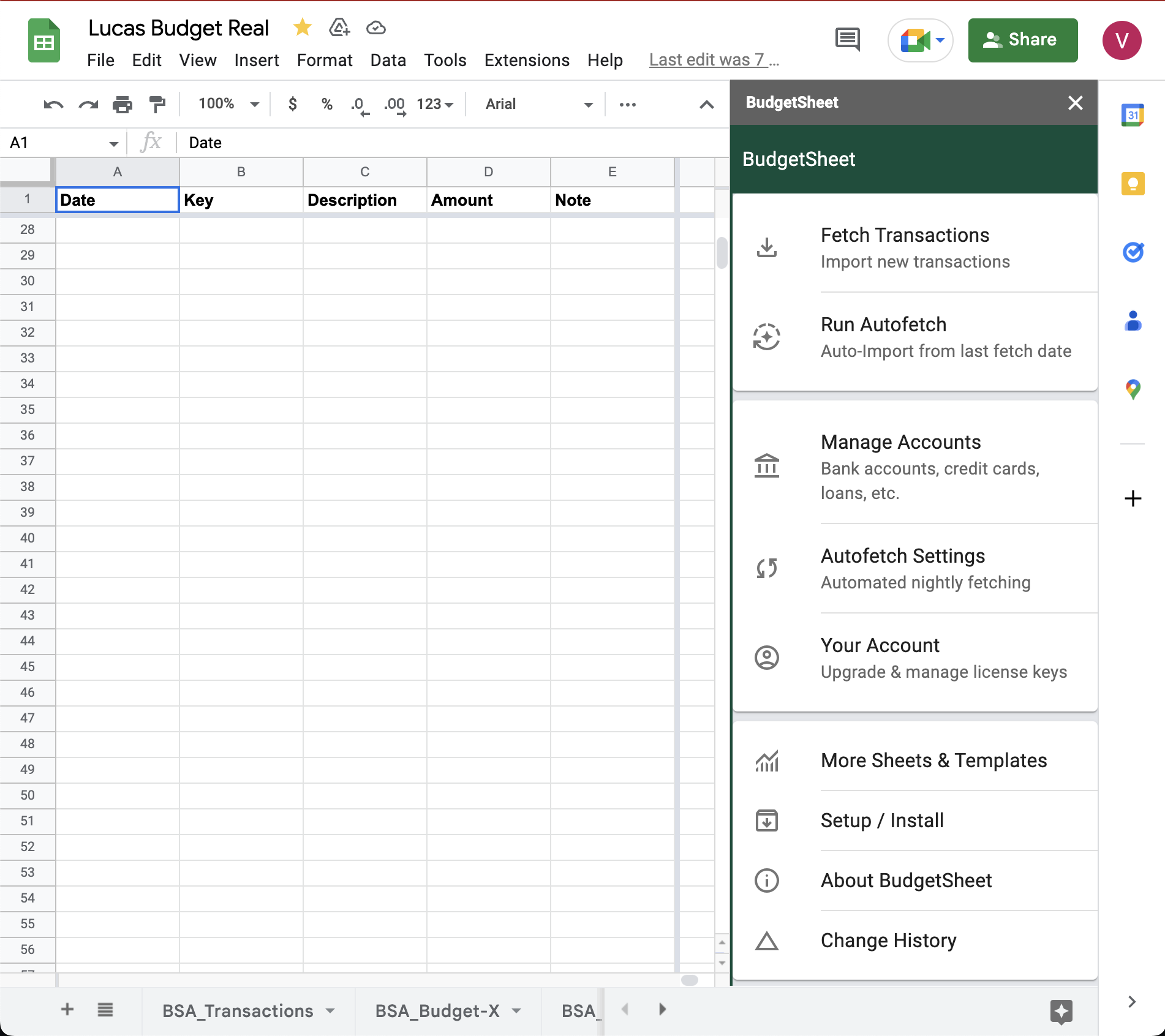 All of the current menu items and screens are still available in the menu for now to give you some more time to adjust to the new sidebar.
The Goal of This Change
The goal of this change vs. the menu items is to have a persistent UI that does not block or overlay your spreadsheets. This approach more closely aligns with Google's new sidebar UI and approach for Google Workspace Addons.
Moving all the UI options and functionality over to a web-based sidebar also opens up future possibilities like integrating into Microsoft Excel in addition to Google Sheets.
Your Feedback is Appreciated
If you have any feedback or encounter any issues with the new sidebar, please let me know as soon as possible at vance@actridge.com or by replying to this email.
Happy Budgeting!